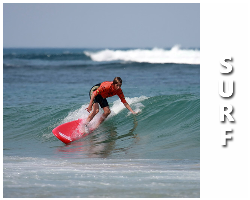 Thanks to the mild climate of the Basque Country, You can play golf during your stay in Marosenia Ttiki, regardless of the period of the year. Le chalet est situé au cœur d'une zone d'environ 15 terrains de golf situé à moins d'une heure, with of course the golf courses of Chantaco and La Nivelle at 5 minutes, those of Biarritz, Arcangues or Bassussary at most to 20 minutes. Combine the pleasures and prepare your stay according to your wishes by booking now personalized courses, from beginners to advanced with Benoit Billac, graduate professor, in charge of teaching, technical coaching and golf school training on the nearby golf Club Chantaco.
We are waiting on the greens of the Basque Country.
Marosenia Ttiki you can customize your stay, you will find this option during booking depending on availabilities and coaches.